Measuring Equipment
A set of products to carry out your tests and measurements.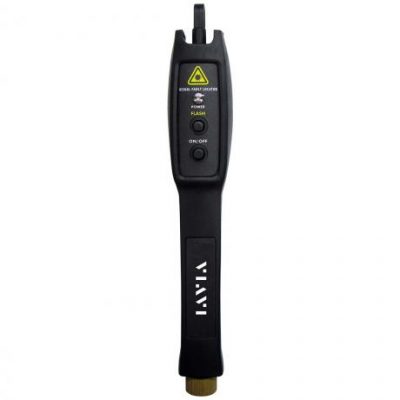 VFL VIAVI FFL-100
During installation or troubleshooting, the optical pen, also known as a visual fault locator (VFL), is an essential tool for quickly and easily locating faults on optical fibers.
This
version is equipped with a 2.5 mm interface for SC, ST and FC connectors, while the 1.25 mm adapter allows connection to LC and MU connectors. The VFL emits a bright red laser beam (Class II) easily visible from afar. A control button allows operators to choose between two emission modes: continuous or flashing.
Technical description
Wave length :

650nm

Autonomy :

80h

Weight :

0,15kg
Characteristics
Output power :

1mW

Laser :

Classe II

Connectors :

1,25 - 2,5 mm
Appliance
Localization of macrobends, cuts and defects on the fiber
Perform end-to-end continuity testing
Fiber tracing and identification