Measuring Equipment
A set of products to carry out your tests and measurements.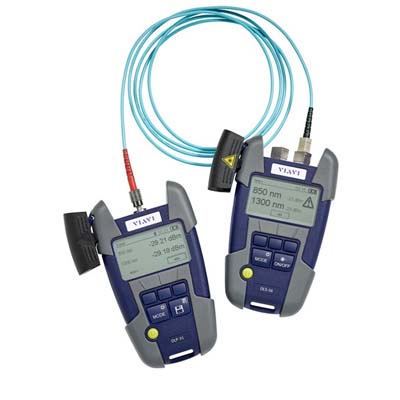 OMK-36V2 Singlemode/Multimode VIAVI Photometry Kit
VIAVI SmartPocket V2 Optical Test Kits (OMK-3xV2) are rugged next-generation test tools. Offered in pocket format, they are designed for the installation and maintenance of singlemode and multimode fiber optic networks.
All kits are equipped with a photometer and an optical source up to four wavelengths. The kits are dedicated to power level and insertion loss measurements as well as continuity checks.
Technical description
Autonomy :

70h (OLP) - 50h (OLS)

Weight :

1,9kg

Storage :

1000 résultats

Screen :

Backlit LCD
Characteristics
Optical source wavelengths :

850-1300-1310-1550

Output power :

-22dBm (MM) -3dBm (SM)

Power range :

-65 à +10dBm

Calibrated photometer :

850-980-1310-1490-1550-1650nm
Appliance
Measurement of optical power levels and link attenuation for singlemode and multimode networks
Network construction and maintenance
Measure standard or high power levels