MATÉRIEL DE MESURE
Un ensemble de produit pour réaliser vos tests et mesures.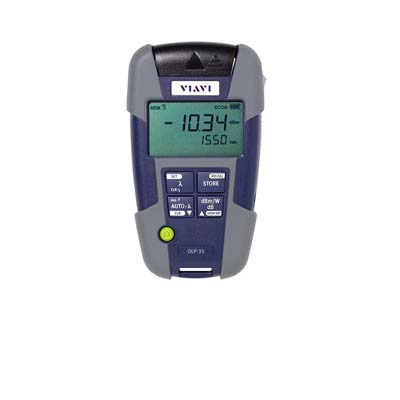 Optical power sensor VIAVI – OLP-35 V2
The new OLP-3xV2 photometers from VIAVI Solutions make photometry testing (optical power and optical link attenuation measurements) quick and easy.
Easy to use regardless of the technician's level of experience, the SmartPocket V2 power meters can be used with VIAVI optical sources (OLS) for attenuation measurements and continuity tests of multimode and singlemode networks, and in all environments.